Get To Know Your Breeder
GET
TO KNOW YOUR BREEDER !!!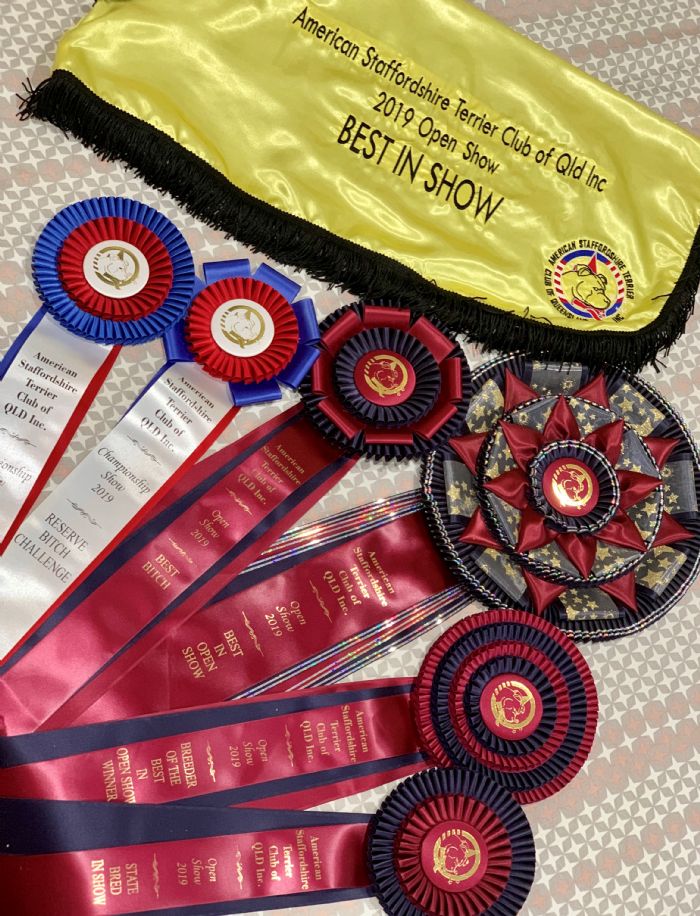 I think it's very important prior to purchasing a puppy that you get to know your breeder !! Over many years of breeding purebred American Staffordshire Terriers, I have encountered all types of breeders.
1. Have NO idea what type is,
2. Have NO idea what a breed standard is,
3. Have NO idea about health problems relating to our breed,
5. Have NO idea about pedigrees or how to read them,
6. Think it's ok to breed BLUE to BLUE continually,
7. Have NO idea how to evaluate a puppy,
8. Have NO idea about correct temperament,
9. Have NO after sale service and
10. Think because they have 2 papered pedigree amstaffs in their back yard, that the pups will turn out world beaters... WRONG !!!!!!
The key to successful breeding starts in the whelping box... !!!!
Here at AmstarFX, we have been breeding American Staffordshire Terriers for 20 years. We are one of very few breeders in Australia who are dedicated to the Amstaff breed and we bring with us years of knowledge, education and success. We are passionate, enthusiastic and fully committed in producing an excellent example that is not only stable in temperament and healthy but also an educated representation of the AKC breed standard.
AmstarFX are proud breeders, exhibitors and fanciers of the American Staffordshire Terrier