NZ CH AmstarFX Party At Opourere (AI) DNA
Pearl
---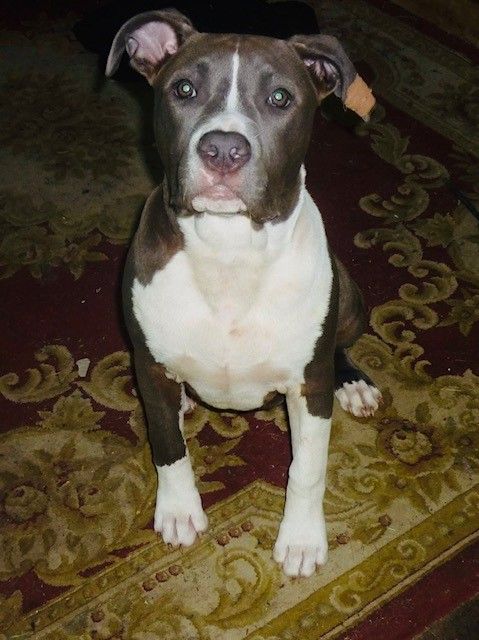 NZ Ch AmstarFX Party At Opourere (AI) DNA
Blue Pearl is a stunning blue and white female. She was exported to my very good Sue at Opourere Amstaffs in New Zealand. Blue Pearl oozes type and has a very sound stable temperament.
This is the first time Ammo (Blue Pearl's sire) has been used in Australia and he brings with him a sound, stable pedigree that will only help improve the amstaff breed we have here today. This is a combination that has been years in the making, with us importing Prime (dams sire) into Australia 3 years ago. The dams side of the pedigree has depth. This is something that is very important to us. We started with our original foundation bitch nearly 15 years ago and still continue with her lines today. It's a line that's proven and stable, temperaments are without a doubt reliable, trustworthy and intelligent to add to the list of priorities.
Blue Pearl will start her show career in 2018 and we look forward to watching her mature.
A huge thank you to Kelly Townsend of Cimar Kennels in the USA for allowing me to use her gorgeous boy Ammo as well as being my mentor. Forever grateful :)
Blue Pearl's Health Results:
Ataxia Clear,
DNA profiled
DOB - 04/06/2018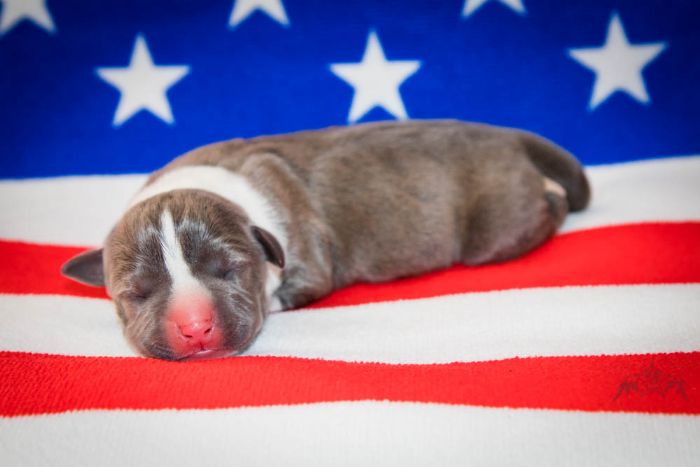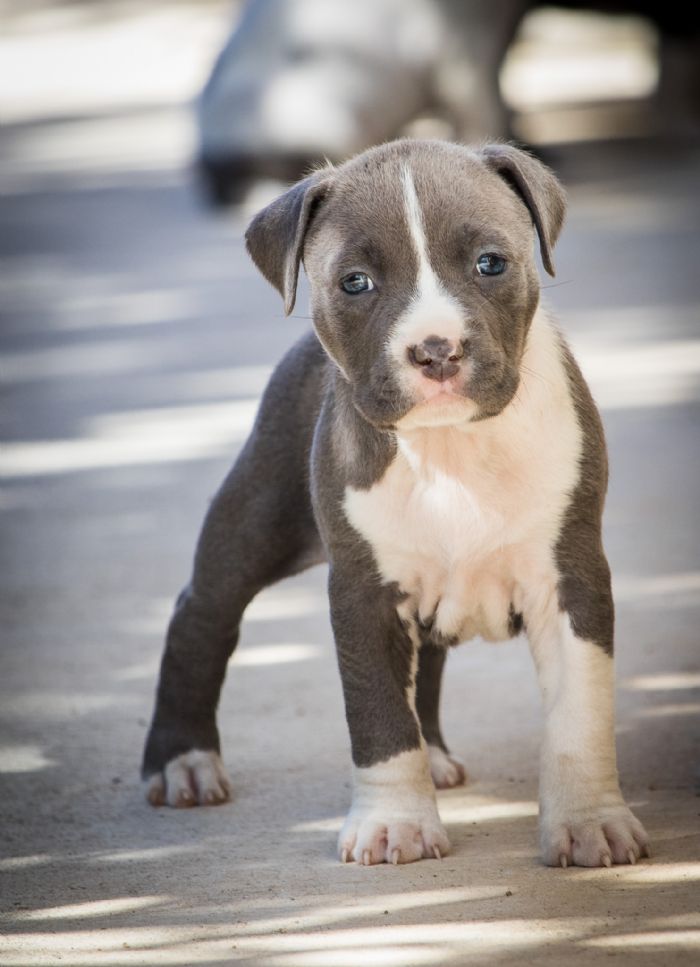 3 Generation Pedigree
Parents

Grandparents

Great Grandparents

NBISS AM GR CH SL Cimar's Stainless Steel (USA) DNA, TT, Ataxia Clear

AM GR CH Sbigstaff Enuf Is Enuf For LBK (USA) DN, CGC

BIS BISS AM GR CH Alpine's Rio Grande (USA)

AM CH Castle Rocks Precious Gem (USA)

AM CH Castle Rock California Girl For Sbigstaff (USA)

BISS AM CH Castle Rocks Ca Blue Stars (USA)

AM CH Dea of Fianna (HUN)

AUST CH AmstarFX I Got It Frm My Daddy DNA, Ataxia Clear By Parentage

AM CH PNX Cimar Champion Of Rings (IMP USA) DNA, Ataxia Clear

MULTI GR CH BIS JBISS ROM CH Praetorian Staff Born To Crush You (ROU)

CH Thunder Rock's Everest Peak (ROU)

AUST CH AmstarFX Trixi Firecraka DNA, Ataxia Clear By Parentage

MULTI BIS RUBIS RUBISS SUPREME CH Dinamyte Chace The Ace E.T. ROH, Ataxia Clear

AUST CH ZForce StarFX DNA, Ataxia Clear