BISS AUST GR CH AmstarFX Perfect Crime DNA
Archie-Moses
---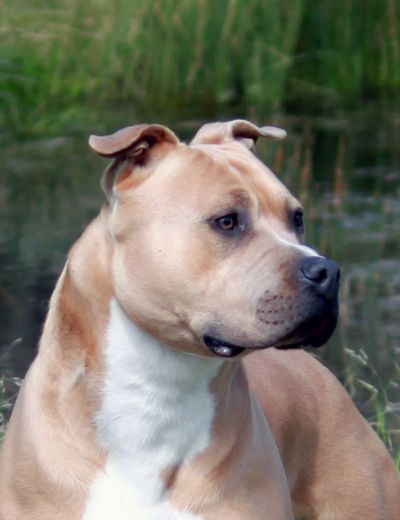 BISS Aust Gr Ch AmstarFX Perfect Crime
Archie Moses has done extremely well in the show ring winning Best In Specialty Show, Best In Group, Runner Up In Group, Class In Show and Class In Specialty Show winner and gaining his Championship Title with ease at 12 months of age.
Archie is the result of an only mating between his Sire and Dam in Australia resulting in Archie being the only pup out of the litter to have been placed on Main Registration. Archie is a very unique boy and very special to all of us.
Archie is the sire of BIS RUBIS BISS RUBISS Supreme Ch Ironklad Bark At The Moon.
We would like to thank Kristy and Ben of Ironklad Amstaffs for campaging Archie to his Grand title and allowing him into their wonderful loving home.
Archie Moses's Health Results:
Ataxia Clear
Heart Screened - Clear
Hip and Elbow scored with excellent results
DOB - 08/05/2011
Linebreeding - 5 Generations
2-3 AUST CH La Exotica Latino Heat
2,4 - 3,5 AUST CH Tangogold Chief Maka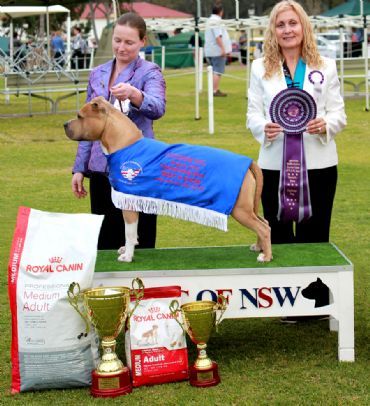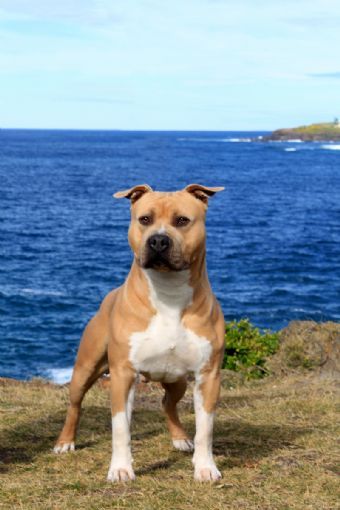 3 Generation Pedigree
Parents

Grandparents

Great Grandparents

Multi BISS RUBISS Zforce Bigtime Charlie

AUST CH LaExotica Latino Heat DNA

AUST CH Grimloc Aces V Stafface (IMP USA)

Zforce Tomb Raidar

AUST CH Tangogold Chief Maka

AUST CH Yanegua All Tanked Up (AI)

Lyntiki Midnight Madness

BISS Fibra Echos Of Buba

BISS AUST CH Yanegua Diesel N Dust (AI)

MULTI BISS INTL MEX AM CH Willynwood Redneck (USA)

AUST CH Bluesteel Almost An Angel

AUST CH Zforce Starfx DNA

AUST CH LaExotica Latino Heat DNA

AUST CH Tangogold Chief Maka