Lykan Legacy SideFX (AI)
Hera
---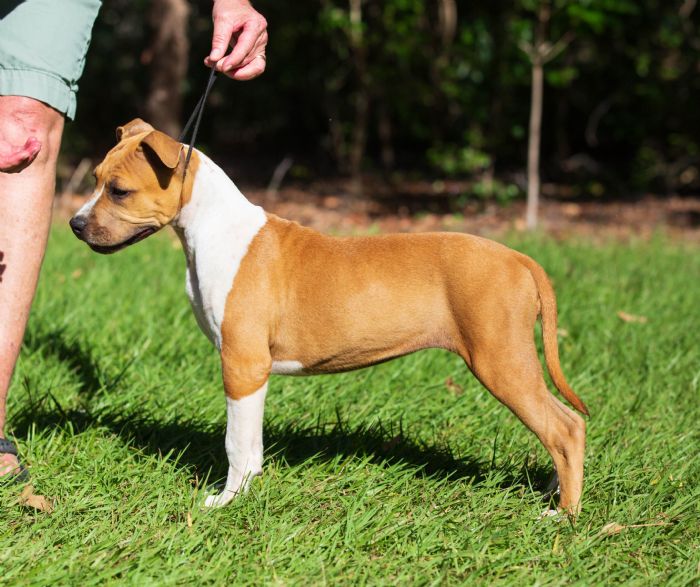 Lykan Legacy SideFX (AI)
Hera is a stunning red and white female born via frozen semen. Her sire Rhino, was our foundation stud dog and a heavy influence in the AmstarFX style of amstaff we produce today.
Rhino has since passed away and we have been given the opportunity to own Hera as part of our future show team.
Hera's pedigree combines some of the best American Staffordshire Terriers Australia has produced. The pedigree combines our original foundation dogs, Rhino and Diva and our imported Am Ch, Prime. Archie Moses sits in behind the dams side and will offer type, structure and a stable temperament.
We are very excited to be given this opportunity to own Hera and to create an ongoing standard amstaff for the future.
A huge thank you to Lea Rogers of Lykan Lagacy in Tasmania for allowing us to own and show this gorgeous girl.
Hera's Health Results:
Ataxia Clear,
DNA profiled
DOB - 16/01/2021
Linebreeding - 5 Generations
1-5 AUST CH La Exotica Latino Heat
3-5 AUST CH Tangogold Chief Maka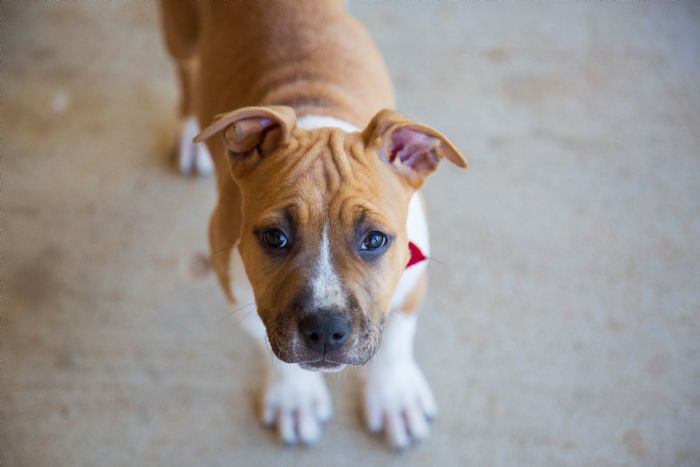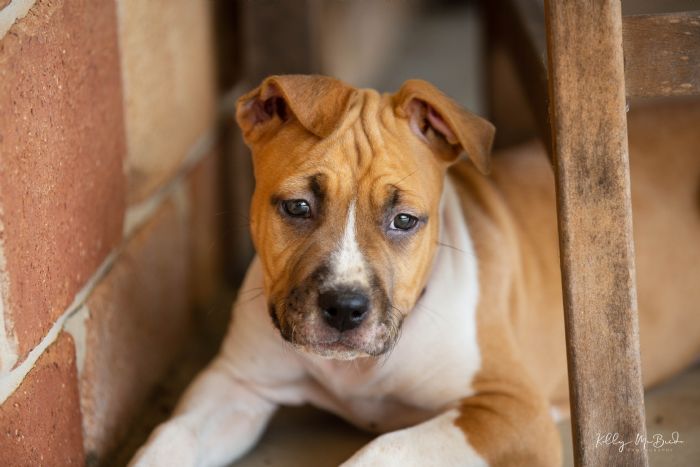 3 Generation Pedigree
Parents

Grandparents

Great Grandparents

AUST CH LaExotica Latino Heat DNA

Ataxia Clear

AUST CH Grimloc Aces High V Stafface (Imp USA)

Grimloc Ready-N-Able (USA)

Grimloc's Buzz-N-Ruth-E (USA)

ZForce Tomb Raider

AUST CH Bellamon Smooth Criminal

AUST CH Tangogold Cheif Maka

AmstarFX Precious Legacy

Ataxia Clear By Parentage

AM CH PNX Cimar Champion Of Rings

(IMP USA) DNA, Ataxia Clear

MULTI GCH BIS JBISS ROM CH Praetorian Staff Born To Crush You (ROU)

CH Thunder Rock's Everest Peak (ROU)

Ironklad Butterfly FX

Ataxia Clear By Parentage

BISS AUST GR CH AmstarFX Perfect Crime Ataxia Clear

AUST CH Ironklad La Gloire

Ataxia Clear